---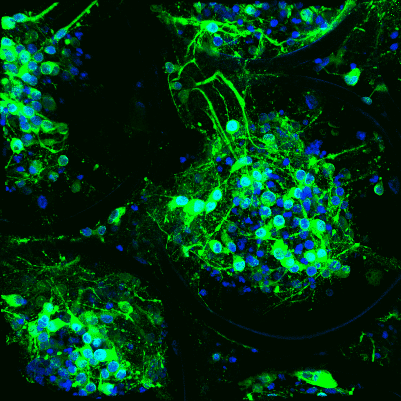 Scaffold-Needs aims to make 3D scaffolds and 3D scaffold platforms with integrated electrodes commercially available via MESO-BRAIN spin-off company Laser nanoFab GmbH.
We envisage that the 3D scaffold platforms will enable scientific and medical researchers to use them for a variety of studies e.g. as 3D neuronal cell models for investigations of fundamental mechanisms of human neuronal activity; in tests of pharmacological and toxicological compounds and in modelling of neuronal diseases.
Watch our short explainer video about how tissue engineering works!
The basics of tissue engineering explained simply in 100 seconds.

▶ Click here to watch the video!